Museum of missile forces
Price:
160.00 USD (one person) - 185.00 USD (up to 4 persons)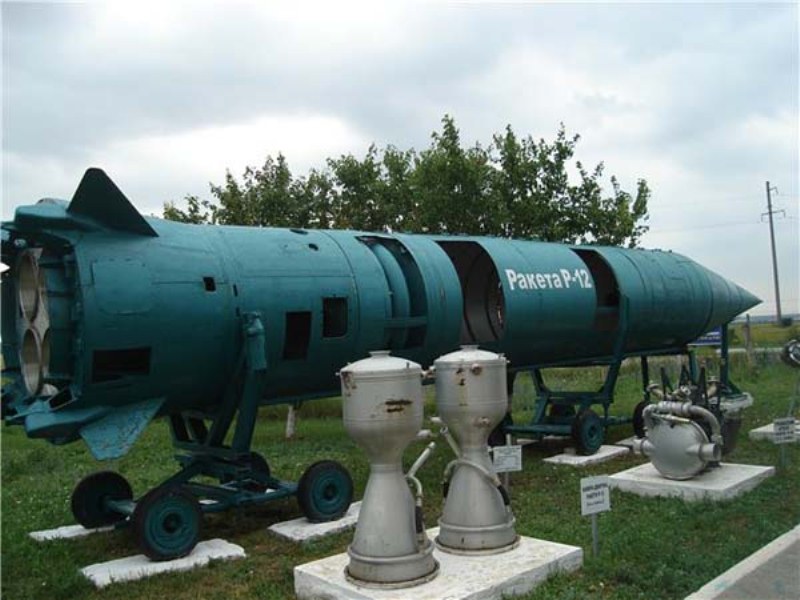 At the border of the Kirovograd and Nikolaev regions, not far from the city of Pervomaysk, 220 kilometers from Nikolaev, a unique
Museum of Strategic Rocket Troops
is situated, that not so long ago used to be a secret missile base. It was affiliated to the 46th Nizhnedneprovskaya Krasnozmennaya division of the October Revolution Order. The silo-based missiles of RS-22A (SS-24 "Scalpel") type were deployed at the base. Also one can get acquainted with samples of missile engines, auxiliary motor-vehicles, and a mock nuclear warhead. A type P-12 missile is presented to the visitors (it played the key role in the Caribbean crisis of the 1961) and a type PC-20 missile (SS-18 'Satan"), the most powerful at the moment. Along the underground corridor, with a length of 155 meters, one can get to the underground command post, designed for a fully autonomous functioning for the period of 45 days.
The route of this excursion consists of several parts: first – the initial one – lies with the road to the exposition halls, on both sides of the road a collection of missile engines is situated, the P-12 missile mock (missiles of this type were deployed in Cuba in the 60's during the Caribbean crisis); second – through the halls of one of the constructions, where the real and documentary materials on the history of creation and formation and liquidation of the division and Missile forces of strategic assignment are stored. After that , a movie on missile launching is offered for the visitors; next – getting acquainted with the techniques, mechanisms and equipment, which with the help of the management of the missile launching was carried out (they are deployed alfresco, in special premises, under the ground). One should have a camera to take most interesting moments in pictures.
The variety of the exhibits strikes not only with its size (from the smallest, for instance, the sleeve's fragments of the Great Patriotic War times, to the 35-meter long with a diameter of 3 meters intercontinental ballistic missile PC-20B (SS-18 "Satan" due to the NATO classification, that not so long ago expanded the collection of the unique exponents of the missile technique), but also with its exclusivity. Currently, the museum has more than 2000 exponents and the quantity is constantly growing.
Transportation from Nikolaev to Pervomaysk takes about 3 hours. Excursion duration is 1.5 hours and it includes transportation (3 hours one way - 6 hours round trip) by car and professional guide and interpreter. Mine descending (~10.00 USD per person) and photography permission (~2.00 USD) are not included and can be purchased extra.