Sailing in the waters of Buh Estuary
Price:
75.00 USD (up to 8 persons) per hour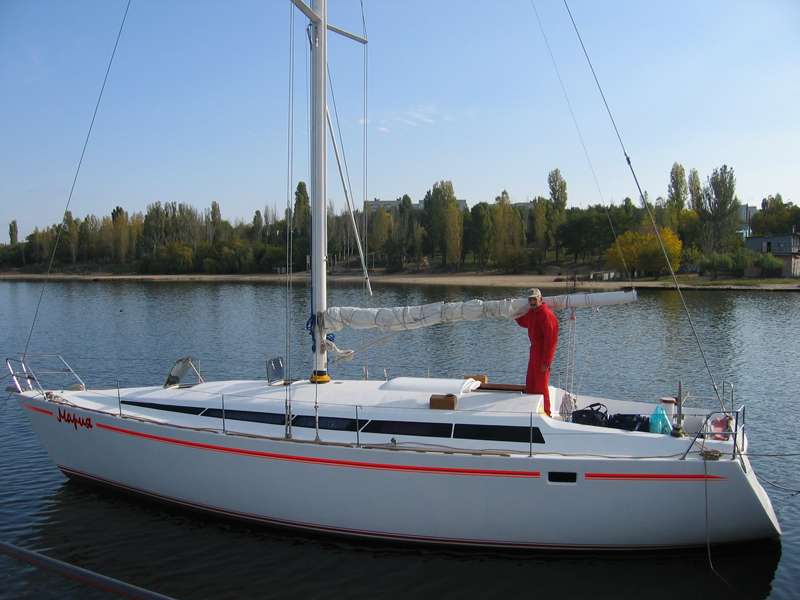 Stepping aboard the yacht, you will find yourself in another world, a world of boundless freedom and lightness of being. There is no place for conventions and feints of everyday life, there is only you and a fair wind. There is blue sky overhead, blue water below and on both sides - green landscapes of the Buh Estuary. Route - the mouth of Ingul river, "powder magazines" cape, Ingul Bridge, Varvarovskiy Bridge, the confluence of the Southern Buh and Ingul, Solyaniye district, Varvarovka district, Rodniky, Tsarskoye Selo. The term "sailing" here does not mean that you will spend the time on the yacht like "deck cargo". During the voyage our captain will introduce you to the equipment of the cruise yacht and rules of maritime behaviour, show and teach how to tie the most necessary naval knots, will tell you about the principles of basic sailing operations and manoeuvres. Every person will have the chance to be captain, work with the sails and anchor and participate in the mooring operations. What can be compared to the feeling of freedom and flight, which may be presented by such a trip? The feeling of fresh air, the unprecedented closeness with nature, the sharpness of motion under sail will not leave you indifferent.